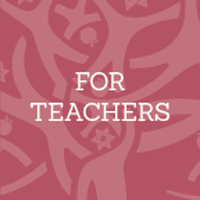 Do you remember "Disney on Ice," or another show where the actors had to communicate to thousands of audience members using just body language? Huge and Over exaggerated gestures are how they did it.
Today, if we are in a classroom with children, our face most likely is hidden behind a mask, and if we are virtual, we are 2-Dimensional, behind a screen. How can we increase the RUACH (spirit) in these limited environments?
When a child is physically engaged in their musical experience, they will have a stronger anchor in creating a permanent memory, even on a subconscious level. When using music
Engage in songs that the kiddos can offer their ideas, movements, instruments playing styles, etc.
Include instruments such as egg shakers, rhythm sticks, djembes, etc.
Use props like scarves, parachutes, ribbons, and stuffed animals
Utilize large movement songs that involve the entire body
Have students offer their ideas for movement, animals, foods, sounds, etc.
For teachers in a virtual classroom setting
Create homemade instruments during class and then use them in future music classes or have parents purchase instruments.
Provide parents a list of props and inexpensive instruments to purchase for home and school use.
To help, Rhythm 'n' Ruach, an interactive experience through music, movement, and the #joyfulJudaism, has a list of finger play Song Ideas.docx for you to use in your classroom.
Shelley Dean
Owner and Founder
Rhythm 'n' Ruach
---