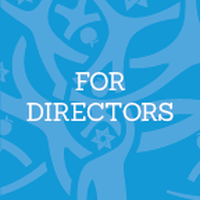 The December Dilemma
Everything we say and do is a message to ourselves and our families. What is the message you send to children and families when they walk into your center or classrooms? What is the message the classroom communicates? What message does your curriculum send to parents about what is appropriate for young learners? What is the consistent message that resonates, that helps build a school community or family?
We have been hearing and talking about the December Dilemma for many, many years. The very words "December Dilemma" help to perpetuate the mindset that there is in fact, a dilemma for us and in the spaces where we work. Let's take a breath. Is it a dilemma? Or is what happens around Hanukkah an opportunity to send a powerful message about what we believe about Judaism and how we welcome and engage all of our families, however they are constituted?
At the core of all our prior writing and teaching has been the philosophy that it is crucial to be intentional in the way we teach authentic curriculum, one that resonates with children and adults. We said, "…We want these young learners to know so much about each holiday, but in our desire to give children every opportunity and every bit of information, sometimes the train gets a little off track…"
To us, the question is why do we "teach" Hanukkah? The dilemma is whether we know why we are "doing" Hanukkah at all. Is it meaningful? Will there be opportunities for in depth, appropriate exploration, learning and understanding? Can children engage with what we are doing? What will the child learn about the holiday and him/herself? What will the children bring to this learning? Whose idea is this theme and how is it approached? Are the learning opportunities teacher-directed or children-initiated? What are the enduring understandings for this chronological and developmental age, and what are their particular interests? How will it all connect and make sense with their lives outside of school? At its essence, what's the "big idea"?
And our adults – teachers and families – what do they know about Hanukkah besides Maccabees, eight nights, and presents? What do they understand about the message of this holiday? What do they bring to this learning opportunity? What are their questions? What are the enduring understandings that are appropriate for an adult? How will it all connect and make sense with their lives outside of school? Even for adults, the question is what is the "big idea"?
Today, connecting all of our families and teachers to the Jewish community is the challenge. They have chosen a Jewish preschool. And we know that a deep connection only comes from a deep understanding. December offers us an opportunity to offer our families an intentional and meaningful understanding of Hanukkah. And our early childhood centers are the place to do it.
So, when someone asks, is Hanukkah worth doing, what answer will we give? No matter how many times we may have focused on that theme, as early childhood educators we recognize that each year we must ask the question and answer it. There is the profound understanding that in an early childhood program, there is always something new that happens.
More than anything, we want ALL our families to know, "You are welcome here." We are the portal; and more for the non-Jewish parent than the Jewish parent (though not always the case), we are the introduction to Jewish culture, tradition and "yiddishkeit." Our fervent hope is that they find a home with us.
We firmly believe that when families enroll their children in a Jewish preschool, they are telling us that they're reaching out to us. How are we reaching back to them?
In all the telling and the making, shouldn't we see this time of year as an opportunity for true connection because of the deep understanding our adults can get from how we connect with them? This is not a dilemma, but an opportunity.
It is our position that we must always be the model. So, answer the question. Why do you "do" Hanukkah? What is your message?
Dale Sides Cooperman
Director of the Early Childhood Center
Congregation Albert

Idie Benjamin
Director of Professional Development
Child Care Council of Westchester, New York
November 2018
---