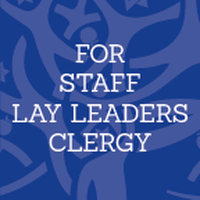 Making Sure My Teachers Were Compensated Fairly
Last spring, our congregation took part in the Leading Edge Employee Experience survey. The only area we did not excel in was Salary & Benefits, specifically on the question "I understand how salaries and raises are determined at my organization."
So when I took over as preschool director, one of my priorities was to make sure the preschool staff did not feel taken advantage of if they discovered how much their peers were making compared to themselves.
The first thing I did in creating a new pay structure was to meet with each teacher and chronicle their experience and educational background.
Although I had no idea how much to weigh the various elements, I did my best to match current salaries with the average wages for the same positions in New Jersey and what the ECE-RJ surveys showed.
No matter how hard I tried, I could not justify the current pay rates for many teachers. This required rectifying these discrepancies in the new budget for our next fiscal year. For some teachers, this meant an increase of $10,000 or more.
Here are the various elements I considered when creating our new pay structure.
Years as an Assistant Teacher

Years as a Lead Teacher

Certificates/Training (this area x4 for teacher credential)

Child Development Associate Credential (CDA)

Associate's Degree

Bachelor's Degree

Master's Degree

Merit

Life Experience (work not directly as a teacher)
Is it right? Is it unbalanced? Does it consider every possible factor? Probably not. But it is a step in the right direction.
Michelle W. Malkin
Executive Director and Early Childhood Director
Temple Ner Tamid, NJ
February 2022
---