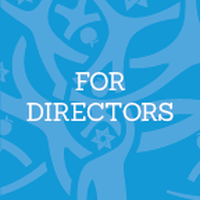 JKids Radio, the newly launched Home of Jewish Kids Music, is bringing kid-centric Jewish music, education, and inspiration to families, schools and communities everywhere. Formerly PJ Library Radio, JKids Radio streams contemporary Jewish music 24/7 via JKidsRadio.com and the JKids Radio mobile app, in addition to a full range of exciting new educational content for children and families.
An international, online radio station, JKids Radio can be accessed at home, in the car, and at school. Jewish organizations can also embed a JKids Radio player on their organization website so visitors can listen to JKids Radio while browsing. Parents and teachers utilize the SleepyTime mode switch to play soothing, mellow music at naptime or bedtime and every week, JKids Radio helps to bring in Shabbat with the JKids Radio Shabbat Block beginning Fridays at 1PM Eastern/Noon Central.
In addition to the JKids Radio website and app, JKids Radio Facebook and Instagram will regularly serve up amazing music videos. All JKids Radio Facebook posts are accompanied by educational suggestions for related Jewish engagement activities that families and teachers can use to enrich their Jewish lives.
This fall, PJ Library transitioned PJ Library Radio to the nonprofit Judaism Alive, which also houses Jewish Rock Radio and is directed by renowned Jewish music pioneer Rick Recht. PJ Library serves as a major sponsor of JKids Radio.
---