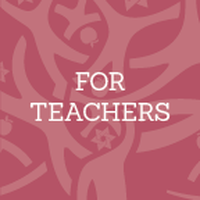 Discovery Through Documentation: Learning from the Children's Point of View
As the school year comes to an end, I find myself reflecting on the year and my documentation journey. Throughout my past ten years of teaching, I have tried many different types of documentation tools and displays -- documentation panels and bulletin boards, blogs and different parent portals. Each year, however, the thought of getting a bulletin board changed out every month and journey books completed by the end of the year seemed like an impossible task.
Community of Practice on Documentation
This year, I have had the privilege of participating in a Community of Practice (CoP), sponsored by the Colorado Jewish Early Childhood Education Initiative, where the main focus has been enhancing documentation. I entered into the CoP with the goal of making the time that I had dedicated to documentation more efficient, to deliver an aesthetically pleasing bulletin board, compose meaningful Remini posts, and journey books. Since participating in this cohort, my view, goals and expectations around documentations have significantly changed.
New Documentation Goals
Through discussions and constructive critiques of my earlier documentation examples by fellow cohort members and our coach, I quickly changed my goal of documentation to making learning visible to the children, school, parents, and myself. With this change in mind, it was like putting on a new pair of glasses when walking into my classroom. This new goal helped bring change to my classroom planning and supported my efforts to track my students' development.
Learning through the Children's Eyes
To meet my documentation goal, I really needed to pay attention to what the children were doing and telling me. This could be hard at times because I teach toddlers and their language was just emerging. So, now I spend most of my day down on the child's level and taking pictures from the children's point of view. This small change has allowed me to truly document the students' interest and learning, not simply what I wanted them to learn.
Making Learning Visible to Children and Families
By taking pictures from the children's point of view, I was able to capture their attention and focus, their joy and intensity, their experimentation and trial-and-error. These photos became a dramatic portrait of learning through play. And by using these photos and observations in my Remini posts, on beautiful bulletin boards, and in journey books, in a deliberate and intentional way, they easily showed the path of my students' exploration and learning.
Making Learning Visible to Teachers
The change in my documentation practice has also made the children's learning more visible to me. Specifically, by viewing the day from the children's point of view, I am able to use Backwards Design to examine what the children are interested in and turn those interests into meaningful learning experiences. I also discovered that I was able to track my students' developmental milestones and have evidence of those milestones during conferences or in times when courageous conversations with parents needed to happen.
Documentation as a whole can seem very daunting; however, if done wisely, it can have a significant impact on the students, their families, and our growth as teachers. I still have so much to learn about documentation, and I look forward to the journey ahead and a future filled with additional opportunities to discover.
Jennifer Brehmer
Lead Toddler Teacher
Temple Sinai, Denver, CO
---