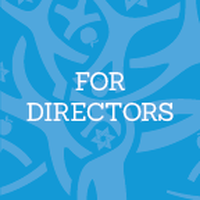 Developing a Framework for Early Education – Temple Beth Ami's story
As Directors, we often wonder, "What's the next thing I can do to make my school even better?" Cathy Rolland, URJ's Faculty for Families with Young Children, teaches, "Excellence is the pursuit of excellence." We are excellent as long as we are consistently reflecting, setting goals, doing something new and trying to improve.
One major aspiration I had for my school was to write our own curriculum. Like many schools, we are required by governing agencies to associate with a popular, packaged curriculum. But in addition, I wanted to create a tool that would reflect our unique culture. I wanted to commit to paper our philosophies and practices regarding early childhood Jewish education.
I knew that I shouldn't do it alone. No one would benefit from a treatise on my philosophy! It needed to build on the diversity and vast experiences of our educators and parents. I was able to pursue this goal when I was fortunate to receive funds for nominating Meredith Polsky, our Developmental Support Coordinator, who won The Covenant AwardI offered stipends to a committee of 5 educators who wanted to dedicate significant time to this project. We started, purposefully with a blank slate, and worked for over 6 months, responded to feedback from all our specialists, teachers and parents, and eventually created a living document that we are very proud to share.
Key features include:
It's short and manageable – only 9 pages, and mostly graphics.

It's presented in a clear, inviting, and non-threatening format, accessible to parents, teachers and lay leaders.

It's grounded in our commitment to Judaism, to inclusion, and to individualized learning as a precursor to skill development.

It's a Framework rather than a Curriculum, because it guides our efforts rather than prescribes our actions.
"TBANS Framework for Early Education" was adopted in June 2018. We have spent the year integrating it into our school. It now guides our parent-teacher conversations, weekly journals home to parents, and professional development. It has facilitated a shared language in our community. It has clarified our work for prospective parents, Board members, and clergy. It enhances teachers' reflective practices.
It has raised the bar on our understanding and ability to explain our work. To date, I couldn't be more pleased with the product, the implementation, and the ripple effect. I welcome the opportunity to further share our experience with any of you who may want to adopt this Framework or create your own. I welcome the opportunity to let you know how it impacts our school in the future.
Click here to view the TBANS Framework for Early Education
Paula Sayag, Ph.D.
Early Childhood Director
Temple Beth Ami, Rockville, MD
pls@bethami.org
June 2019
---