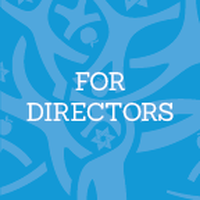 Creating an Inclusive School Environment
Merriam-Webster dictionary defines inclusion as "the action or state of including or being included within a group or structure." That seems simple enough. Inclusion means to include.
Yet, when we look at our schools with the intention of being inclusive, it is necessary to expand upon this definition. When you walk into your school, chances are people seem pretty included. Parents are invited into the classrooms, every child is welcomed with a smile, and the teachers are friendly with one another. So, what's missing? Where is there room for improvement?
At Temple Beit HaYam Early Childhood Learning Center (Stuart, FL), where I am the inclusion specialist, we knew that in order to define inclusion we first needed to identify what we intended to include. We realized that our goal is to create a school community that is a reflection of the community we live in. We should be teaching with the intention of forming humans who are prepared to interact with the world beyond our school walls. It is important to recognize and celebrate our individuality. At the ECLC, we make an effort to provide books, toys, and materials that reflect people of different religions, family dynamics, beliefs, races, and cultural backgrounds. In our school you will find:
Multiple languages- We include Spanish, Hebrew, and ASL in our regular instruction. You might see these and other languages represented in books, in art, through conversation or in songs/music. We have teachers who speak Spanish, French, Hebrew, German, and ASL, and we encourage them to use their linguistic knowledge to enrich their classroom experiences.
Diverse races, ethnicities, and cultures- The books, dolls, and pictures that children interact with on a daily basis represent people of various skin colors, ethnicities and cultures. We provide paper, paint, markers, and crayons that represent a variety of skin tones. When celebrating Jewish holidays, we discuss similar holidays celebrated in other cultures. We explore the values and traditions of various cultures through music, stories, art, and games.
People of varied abilities- In our classrooms you will find books, art, and toys that represent people in wheelchairs, people who are blind, people with absent or prosthetic limbs, and other people with varied physical abilities.
Differential instruction- We realize that children are unique humans, and they learn in unique ways. Lessons in our school are taught using a variety of methods. We engage the children in art, physical activity, and games. We use print materials, visual representations, and songs. When reading a story, we may ask the children to act out parts or use puppets. We may use sign language or hand movements when learning a new song. We foster curiosity and encourage children to ask questions.
Creating a Space
At the ECLC, we recognized that some of our students have needs that weren't being met in their traditional classroom, so we teamed up with our temple's youth group to re-imagine a space that was not getting much use- the youth lounge.
We applied for funding from local and state agencies in order to supply the necessary equipment, and we collaborated with behavioral and occupational therapists on how to best utilize this space.
Many people we introduced the concept to became excited and engaged in the project. Together, we designed a space that supports differential instruction. It is a space where children can regulate their sensory input, spend one-on-one time with Occupational therapists and other support staff. The children can use specialized equipment, such as a sensory swing, balance board, and stepping stones. This room, that we have since dubbed the Learning Lounge, is now a space that allows us to cater to the varied needs of our children.
Learning from Others
One of the most important things that I have learned in my role as inclusion specialist is the importance of collaborating with others. We are informed by our experiences. We see through our eyes. It is easy when introducing a project such as this to get wrapped up in your own ideas. Be wary. Do not attempt to create inclusion within a vacuum. Invite other eyes. Bring other people's ideas to the table. The more people you include in the project, the more inclusive your school will become.
Mia Kaiser,
ECLC Inclusion Specialist
Temple Beit HaYam, Stuart, FL
morahmia@gmail.com
---