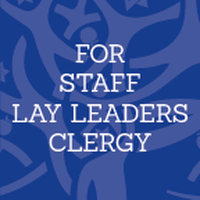 Congregations Need to Be The Agent Of Change
Early Childhood Education is in crisis right now. Low compensation, retention and hiring are having a huge impact on the ability of early childhood centers to provide quality programs at full capacity with negative implications. Congregations need to invest in early childhood to ensure a healthy relationship between a vibrant early childhood center and engaged membership within the temple. Competitive wages and benefits, professional development, and visionary intention in our approach to education and relationship building are these agents of change.
Competitive Wages and Benefits: Director, Assistant Director and teachers have the lowest compensation of any category of workers, and do not support the level of responsibility that they hold. In addition, the budgetary/financial contributions to the overall temple budget are not commensurate with the benefit that those educators receive. Congregations need to invest in the future of the congregation by offering LIVABLE/COMPETITIVE wages and benefits including access to pension, in order to hire and retain qualified staff.
Professional Development: Investing in the teachers with opportunities for meaningful and ongoing professional development will strengthen the quality of early childhood programs as it supports educators, their professionalism and potential for leadership. This in turn will lead to opportunities for advancement and succession planning within each program.
Intentional, visionary approach to education and relationship building: Intentional relationship building with families is vital to the congregation and can be achieved with community building through relevant family programming. This strengthens the connection with the temple and allows families to feel part of the greater community. This intentional approach to education within the life of the congregational community allows for an integrated approach to collaboration throughout all areas of education. Senior staff working closely together to engage with and meet the needs of families with young children leads to a sense of belonging to a community that will then have a positive impact on temple membership, if not immediately, perhaps at a future time when the family is seeking to sustain that established connection post-early childhood education.
This is our rainy day. At the same time, it is also our opportunity. We have seen an uptick in Directors retiring and many taking early retirement or leaving the field completely. We are seeing the same trend for Assistant Directors and teachers. If your congregation wants to make strides in this area and needs help on how to move forward, feel free to reach out to Tricia Ginis, Executive Director, Early Childhood Educators of Reform Judaism at tginis@urj.org . She can provide some guidance and insight in planning for the future of early childhood education within your congregation.
---