Meet the Author
Rabbi Danya Ruttenberg
Thursday, December 7, 2017 12:15 - 2 p.m.
ECE-RJ Table at URJ Biennial, Vendor Hall (Kikar)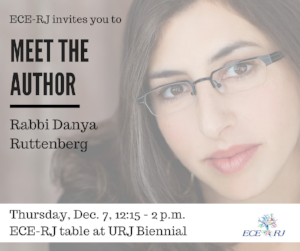 Stop by the ECE-RJ Biennial table and meet Rabbi Danya Ruttenberg , author of "Nurture the Wow: Finding Spirituality in the Frustration, Boredom, Tears, Poop, Desperation, Wonder, and Radical Amazement of Parenting." She has been named by Newsweek as one of ten "rabbis to watch," and the Forward one of the top 50 most influential women rabbis, and serves as Rabbi-in-Residence at Avodah. Rabbi Ruttenberg will be happy to answer questions and to sign books (books will be available for purchase at the ECE-RJ Biennial table).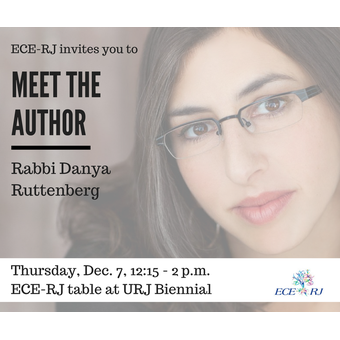 URJ Biennial in Boston, MA