Classroom Conversations: Teachers Sharing with Teachers

"The Best of..."

April 30, 2018 7:00 - 8:00 p.m. (EST)

Many of us are close to the end of the school year. That does not mean we stop thinking of new ideas, activities and themes to bring to the classroom. Please join us on April 30th at 7pm EST for our second Classroom Conversation. Come prepared to share some of your best ideas from the year. If you don't want to share that's ok! You will still walk away with some new ideas that can be packed away and saved for next year.
Hosted by: ECE-RJ Teacher Members:
Susan Anderson (IN)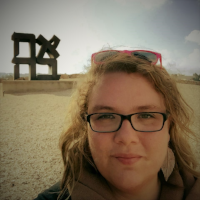 For the past 7 years, Susan Anderson has worked at Gan Shalom Preschool in Bloomington, IN as the lead teacher in the 3-5 year old classroom. With an educational background in music performance and religious studies, Susan finds the classroom the ideal place to weave all of her interests together. Susan is passionate about early childhood education and is constantly striving to create a progressive, challenging and supportive environment for all of her students. When not at school, Susan is also a musician and creator of a multi-faith performing arts storytelling church in Bloomington.
Stacey Gabriel (MA)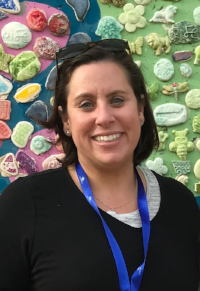 Stacey Gabriel is Lead Teacher in Charge and Special Needs Coordinator at Temple Beth Avodah in Newton, Massachusetts in the Early Learning Center and Religious School. Stacey holds a Master's Degree in Intensive Special Education. She has been teaching in three and four-year-old classrooms at Temple Beth Avodah for the past 14 years. Prior to that she was a Lead Teacher at the May Institute of Early Childhood in Arlington, Massachusetts and Lead Teacher at Dearborn Academy in Arlington, Massachusetts. Stacey has a passion for integrating Israel into the classroom. Stacey lives in Newton, Massachusetts with her husband Adam and sons Alex and Zachary
Teresa Bobkowska (TX)

Teresa was born in Poland and graduated from a magnet school for preschool teachers and eventually earned a Master's Degree in Pedagogy. She has worked with children all her life including the last 10 years with toddlers. This is her fifth year at Temple Emanu El ECE in Dallas.
---
Access to the Zoom Video Conferencing App used for Meet Up Conference Calls
To join this free online video-conference event, please follow the links in your registration email or join from your PC, Mac, Linux, iOS or Android: https://urj.zoom.us/j/7427432203 Or join by phone: +1 646 558 8656 (US Toll) or +1 408 638 0968 (US Toll) Meeting ID: 742 743 2203
*If you don't have audio/video on your computer, please call in AS WELL AS click on the link so you can view the presentation while listening/participating on the phone.
---
*A certificate of participation will be emailed to those attendees who RSVP using the event link.
*This Classroom Conversation is open to teacher members AND non-member teachers and curriculum specialists.