The ECE-RJ Experience
April 2017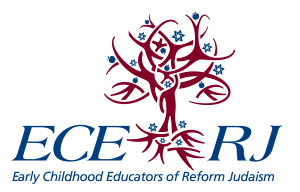 ECE-RJ Newsletter, April 2017
ECE-RJ Newsletter, April 2017
A message from...
the ECE-RJ's new VP of Learning, Shelly Sender
Dear ECE-RJ Family,
I have truly enjoyed the past ten years getting to know so many of you. I feel proud to be part of such a vibrant and professional organization.  I am very excited to join you in my new role as Vice President of Learning, and look forward to learning with, and from all of you. Read More...

Learning 
Together

 

2018 Israel Experience 

Join ECE-RJ for the trip of a lifetime to Israel in 2018.

Dates: Feb 18-28, 2018 
Estimated Costs: $ 2800-3200 per-person based on double occupancy

Deposit: A non-refundable deposit of $360 is due by May 15, 2017. Deposit deadline extensions may be available upon request. Please email the specifics of your request to executivedirector@ecerj.org or call Tricia Ginis at 480-620-4053.

Find out more by clicking this LINK.

Register Now »
---

Learning 
Together



Meet Up Suggestions 

ECE-RJ is looking for your suggestions of topics or presenters that would be of interest for future Meet Up Conference Calls. Please email Shelly Sender at or click the button below to provide your suggestion in an online survey.

Online Survey »
---

Learning 
Together

 

Reform Pension Board Webinar

Our partner, the RPB, will soon be switching the plan to daily valuation. Join their upcoming webinar on April 27, 2017 to learn more about the new features and functions you'll get with this change.

Register Now »
---

Resources

 

Book: Tradition!: Celebration and Ritual in Jewish Life

By: Vicki L. Weber, author of, "The Rhythm of Jewish Time: An Introduction to Holidays and Life-Cycle Events," and "Teach Me Torah." 

A feast for the eyes and for the Jewish soul. This lavish, 256-page full-color visual reference book contains all the whats, wheres, whys, and hows of Jewish living. Read More... 
Board Contacts
Jennie Rubin, President preschool@templebnaior.org
Lori Kowit, First Vice President lkowit@TTTI.org   
Lisa Samick, VP of Membership LSamick@templeisraelnyc.org
Shelly Sender, VP of Education 
​SSender@tedallas.org 
Sheila Purdin, VP of Communication spurdin@templeemanuelatlanta.com
Amy Damast, VP of Marketing amy@templesinainj.org
Marci Sperling Flynn, VP of Accounts glasserpreschool@oakparktemple.org
Fern Katz, VP of Conferences and Biennials fkatz@chicagosinai.org
Paula Katz, VP of Administration becdir@emanuelhouston.org
Heidi Baker, Immediate Past President hbaker@bethavodah.org