Meet Ups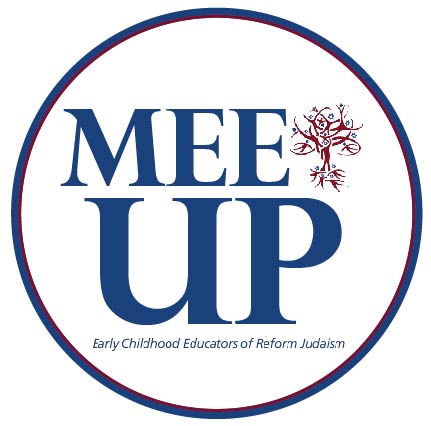 Meet Ups are conference calls hosted by ECE-RJ Members with designated topics. Each free session is one hour in length. Calls will include rich discussions about the topic at hand.
---
Hannukah Ideas
With the holiday of Hannukah fast approaching, and winter break, we too are going to take a break from Meet Ups during the month of December and will start again in January. In the mean time take a few minutes to look at this wonderful blog posting by the paradigm project 
http://www.jparadigm.org/learn/archives/06-2016
Here is another wonderful site and also has some great ideas.
https://www.thinkined.com/communities.html
---
"Using Loose Parts for Authentic Assessments"
January 22, 2018
3:00 - 4:00 p.m. (EST)
Hosted by: Lorrie Applebey
Lorrie Applebey is a passionate Jewish educator.  She is a play advocate, loose parts enthusiast, and reflective practice proponent.  She has more than 20 years of experience teaching, coaching, and consulting in childcare, preschool and school age programs. With a M.Ed. in Instructional Design and a BA in Early Childhood Education, she is a national workshop facilitator, professional development provider and consultant for early educators and libraries.  She most recently led hands-on workshops for teachers and directors for the Jewish Education Center of Cleveland.  
---
Access to the Zoom Video Conferencing App used for Meet Up Conference Calls
To join this free online video-conference event, please follow the links in your registration email or join from your  PC, Mac, Linux, iOS or Android: https://urj.zoom.us/j/7427432203 Or join by phone: +1 646 558 8656 (US Toll) or +1 408 638 0968 (US Toll) Meeting ID: 742 743 2203
*If you don't have audio/video on your computer, please call in AS WELL AS click on the link so you can view the presentation while listening/participating on the phone.
---
Suggest a Topic
ECE-RJ is looking for your suggestions of topics or presenters that would be of interest for future Meet Up Conference Calls. Please email Shelly Sender at or provide your suggestion in this online survey.