Meet Ups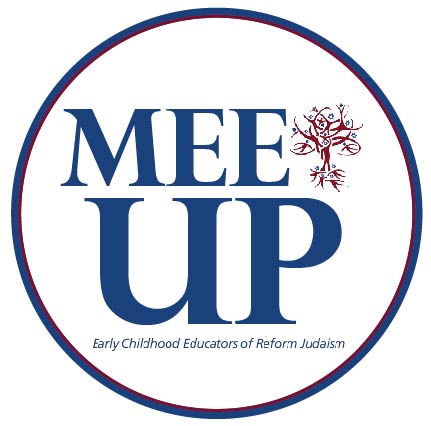 Meet Ups are conference calls hosted by ECE-RJ Members with designated topics. Each free session is one hour in length. Calls will include rich discussions about the topic at hand.
---
"Teaching Tough Topics with Secular Books" Meet Up 
May 7, 2018
3:00 - 4:00 p.m. (EST)
Hosted by: Jeanne Zamutt
Temple Emanu-El librarian, Jeanne Zamutt, explores using secular books to teach about peace, immigration and refugees, children's rights, diversity, special rights (disabilities), and civil rights. Jeanne has been a part of Temple Emanu-El's staff for 19 years, first as a three's teacher and then as librarian for the youth and early childhood libraries. Two years ago, Jeanne added the adult library to her duties. Jeanne has 3 children and enjoys baking and singing .
---
Access to the Zoom Video Conferencing App used for Meet Up Conference Calls
To join this free online video-conference event, please follow the links in your registration email or join from your  PC, Mac, Linux, iOS or Android: https://urj.zoom.us/j/7427432203 Or join by phone: +1 646 558 8656 (US Toll) or +1 408 638 0968 (US Toll) Meeting ID: 742 743 2203
*If you don't have audio/video on your computer, please call in AS WELL AS click on the link so you can view the presentation while listening/participating on the phone.
---
Suggest a Topic
ECE-RJ is looking for your suggestions of topics or presenters that would be of interest for future Meet Up Conference Calls. Please email Shelly Sender at or provide your suggestion in this online survey.