State of the Organization, January 2018
By ECE-RJ President of the Board
Jennie Rubin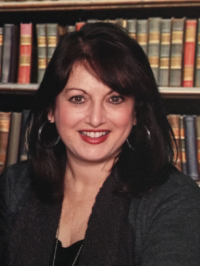 It is truly my privilege to share with you the important things that have been going on with ECE-RJ this year. As I head into the last 6 months of my presidency, it has been an honor to work with all of you to move our organization forward. Each year brings new heights, and this past year has been one that is full of success for all of us. ECE-RJ continues to model  professionalism and partnership, and blazes the trail for the future of Judaism. Thank you for being the spark in your community. Thank you for your support and commitment to ECE-RJ.  
Last June, the ECE-RJ board met, in person, to reflect, review, and plan the future of our amazing organization. We set some very lofty goals in order to better serve our membership, and we continue to build our internal structure to meet these goals. 
The key pieces that came out of our meeting were strengthening the organizational vision and defining the goals of the organization, so that they were true to work that is being done. The result of the work was the following: 
To fulfill its mission, Early Childhood Educators of Reform Judaism has the following major goals: 
a.    To empower our colleagues to be thought leaders and partners.  We are advocates, innovative thinkers, and leaders in the field of early childhood Jewish education and engagement.
b.    To build meaningful connections, both individual and organizational, through supportive, reflective and respectful collaboration.  We achieve excellence by maximizing the unique strengths and contributions of our community.
c.    To inspire all by weaving our sacred Jewish values into our shared practice.  We lift up the execution of these values at every level.
d.    To use the collective power of our voices to impact the Reform Movement through the strength of our partnership.
e.    To ensure our members, as professionals, receive the highest quality learning opportunities and support.
f.    To model leadership in our field, influencing thoughts and trends to drive the conversation forward.  As the largest professional Jewish early childhood organization, we are a collaborative partner, informing the agenda of the Reform Movement and the greater Jewish community.  We ensure that early childhood education and engagement are a top priority by bringing together stakeholders, funders and professionals.
g.    To uphold the highest standards of educational excellence.  We empower our members to collaborate and share knowledge to inform their practice and the wider field.
By articulating these goals, we could define the areas that needed to be reviewed. Vice Presidents have strengthened their areas, and it is through our active membership that we have been able to accomplish the following goals.
MARKETING 
After a full year process of solidifying who we are and what we offer, we have contracted a marketing company to ensure that our communications, advertising, and the overall presence of ECE-RJ reflect the work we are actually doing. We unveiled the first phase of our cohesive brand strategy at Biennial and look forward to seeing how our professional, succinct, and modern image brings opportunities for our members through new partnerships and professional alliances. 
COMMUNICATIONS 
Our newsletter and eblast have been reviewed, and the reflections have brought about changes that better reflect what our membership is looking for. A schedule of communication that brings different types of resources has been compiled, and we are excited at the positive responses we are getting. As we move forward, finding a platform in which all voices are heard and responded to is our goal, and having you be a part of the conversation is one of our greatest assets. Our communications team meets regularly with the communications teams of the other professional arms of the Reform movement, and we are an integral part of the North American team. These connections allows ECE-RJ to partner with, and sign onto, the statements issued by our colleagues, and have our membership represented when it is most important. Our voices are being heard. 
LEARNING 
A steering committee, made up of ECE-RJ members, planned the first ECE-RJ conference to be held in Israel. Forty members will be going to Israel next month, and this is a milestone for our organization. In addition, we continue to provide learning opportunities that are high level, relevant, and meaningful through our monthly and pop-up MeetUps. We look forward to the rest of this year's comprehensive schedule. 
BIENNIAL 
It was amazing that many of us were able to connect at Biennial. The Biennial committee created an atmosphere at our booth that was professional, warm, and inviting, and the connections that were made to the greater movement are strong and beneficial to us all.  Rabbi Rick Jacobs' acknowledgement of the work that our membership is doing, in partnership with the URJ, was a true highlight. Our work is the foundation for what the rest of the movement is doing. ECE-RJ is a sought-after partner, and we are using these partnerships to deepen the understanding and value of the work of our membership.  
ADMINISTRATION 
As an organization that is committed to modern practice and procedure, we realized that we needed to review our bylaws. A committee, which includes members-at-large and members of the board, is currently working on revising the Organizational Bylaws. These will be completed and voted on within the next few months. Updating and modernizing our bylaws also includes adding Ethical Guidelines for our organization, and we look forward sharing these documents with you when they are completed.  
FINANCIALS 
The membership dues increase has allowed us to do things that build our community and bring awareness to the work that we do.  
This year we have done the following: 
•    Increased consultant/placement work done by our Executive Director
•    Had representatives at the North American Board Meeting, sharing our message and our services; gaining members and providing support
•    Hired professionals to streamline and update our technology and procedures
•    Provided $17,000+ in scholarships for the Israel trip
•    Supported and sponsored events that bring ECE-RJ recognition and visibility
•    Had representatives on the Commission on Social Action to the Consultation on Conscience. This is a convening held by the Religious Action Center.
All of these additions and changes have a deep impact on how early childhood education is viewed. We are proud to enable our members to use their voices for the greatest good, to provide opportunities for exceptional learning, and to bring people together who might not necessarily have the chance to lift one another up.  
MEMBERSHIP  
Without members, there is no organization. With growth and evolution comes opportunity. Thank you to everyone who joined a committee or task force, came forth when help was needed, and reached out to say that you were looking to be more involved. Thank you for your feedback, your suggestions, and your support. Most importantly, thank you for the daily questions that push all of us to reflect on our practice. Thank you for the professional pointers and the sharing of resources. Thank you for answering the same questions, over and over again, because we've all been there and need reassurance. Thank you for investing your time and your energy into the sacred work that is our profession.   
As I reflect on all we've done together, my heart is full. Knowing that we are partners on this journey, it is with great pride that I share all of this with you. I look forward to our continued work together, and thank you again for all of your care and consideration as a member of ECE-RJ. The future of Judaism is in our hands, and the world is filled with hope because of you. 
Jennie Rubin 
President 
Early Childhood Educators of Reform Judaism