From Your Inbox
Responding to Tragedy
Dear Friends,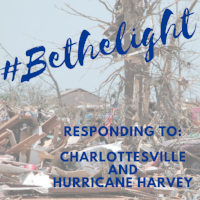 It has been an eventful few weeks in the world. Our members have been deeply impacted by the vile and horrifying events in Charlottesville, and with the devastating effects of Hurricane Harvey. For some, the impact has been on their own communities, and for others, the impact has been helping the children and families process what they are seeing and hearing. For all, our hearts are struggling with what we can do to help. Many directors and teachers are being asked how to address the topics of hate and loss with the children in their care, and also, what families with young children can do to combat hate in communities near and far. The URJ and other organizations have shared some wonderful resources to help educators and parents discuss difficult topics with young children. We have linked them below.
Beyond our work with children and families, many of us are also feeling the need to "do something to help." As an organization, we strongly believe that our own actions to support our friends in Charlottesville and Texas can serve as a great reminder that there is far more kindness in this world than hate. The demonstration in Charlottesville highlights the importance of our work. Providing children and families with a foundation of Jewish pride and community is the best step toward ensuring that silence will never be an option in the face of hate. Each of us has the power to positively impact the lives of others, and every time we do this, the good multiplies. As an organization, we will continue to #bethelight within our schools, within our institutions, and to the greater community.
Our thoughts, prayers, and actions are with our members and their communities. If you are in need of support, we are here for you. Do not hesitate to let us know how we can help.
With peace, love, and support,
The Board and Executive Director of Early Childhood Educators of Reform Judaism,
Jennie Rubin, Lori Kowit, Tricia Ginis, Heidi Baker, Amy Damast, Fern Katz, Paula Katz, Sheila Purdin, Lisa Samick, Shelly Sender, and Marci Sperling-Flynn
Resources:
Charlottesville
For parents with young children:
http://www.mommyshorts.com/2017/08/21-childrens-books-teach-kids-kind-inclusive.html
http://reformjudaism.org/blog/2017/08/15/after-charlottesville-5-jewish-ways-help-kids-deal
For adults looking for information:
http://reformjudaism.org/blog/2017/08/21/seeing-through-darkness-inside-charlottesvilles-synagogue-one-week-later
Donating to help our friends in Houston:
http://urj.org/blog/2017/08/26/urj-update-hurricane-harvey-relief-efforts
https://reformjudaism.org/blog/2017/08/28/5-jewish-ways-help-after-hurricane-harvey?utm_source=WU&utm_medium=email&utm_content=20170901&utm_campaign=Feature
---
Staff Review Tips and Tools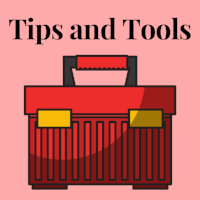 Question:  What is one of your top five reasons for being a member of ECE-RJ? Answer:  my colleagues on the listserv! 
Question:  Where do you go to get information about policy, handling sensitive issues, etc.? 
Answer:  from my colleagues on the listserv! 
Question:  How do you research trends in early childhood Jewish education programming and practice? 
Answer:  the listserv! 
Our days are so busy, and we don't always get a chance to follow the threads in the ECE-RJ Listservs.  Check here for a summary of one or more conversations that generated discussion online. 
Now that the school year has started, many of us are rethinking how to use the observation and review process to support new and returning staff. Here are a few tools from our director colleagues that might help during the first 8-12 weeks of school. 
Use what you know about your staff:  We know each teacher has his/her own teaching style- some are hands-on while others may take a step back, some will speak up at staff meetings while others remain quiet while they process, some learn by listening and conversing while others learn better by doing. Use this information to meet each teacher where he/she is and to make information and feedback both relevant and useful.  
Observe and discuss regularly:  Plan to spend time in the classrooms regularly to allow yourself to observe a wide variety of skills in your teachers.  Use the first meeting of the year to document teaching competencies and set positive goals for the year.  This way, each teacher can be encouraged and supported to continue to develop their skills.  Consider observing and discussing some of the following skills and methods: 
•    Planning
•    Punctuality
•    Openness to change
•    Daily/weekly communication
•    Community relationships
•    Neatness/classroom environment
•    Interactions with coworkers
•    Professionalism
•    Classroom Management
•    Judaic content
•    Use of resources
•    Genuine joy in teaching
Listen:  Show respect for your teachers by encouraging them to reflect on their styles and skills as teachers.  Then listen, really listen, to what they say.  Here are some questions that might be useful in the process: 
•    How are you using the support provided to our staff?
•    Is there something that I can provide for you to be more successful?
•    What is working in your class? What is a challenge?
•    What has been your greatest joy?
•    What skill do you want to practice and improve on?
•    What are 2-3 goals that you would like to work on? What are the strategies you will use to deal with them?
•    What do you want to share with me about your time with your class?
Trust your instincts:  As the director, you are attuned to your feelings and instincts when it comes to what is happening in your classrooms.  Those instincts, combined with best practices, are the way to go.  
Many thanks to the directors who responded to this listserv thread.  Special shout-out to Didi Kerler, Pam Karlin, and Carol Paster, whose ideas we borrowed and shared above.