December 2016 Newsletter
DO IT NOW...
2017 Conference
March 1-4, 2017
Chicago, Illinois
Have you registered for the conference?  Have you reserved a room at the historic Palmer House Hotel?  If you answered NO to either one, do it now! 
Registration LINK
Scholarship application LINK
We are pleased to announce the 16th Annual Early Childhood Educators of Reform Judaism Conference: Advancing Early Childhood Education in the 21st Century at the Palmer House Hotel, Chicago, Illinois, March 1-4, 2017.
Join early childhood educators from across the country as we construct new learning experiences and celebrate the advances that are being made in our field.
The conference workshops will focus on the following: 
• Advocacy and Current Issues (Gender, Community, How to Advocate)
• Curriculum (Environment, Learning Styles, Reggio Emilia, Judaic, STREAM)
• Engaging Families (Communications, Social Media, Engagement Models)
• Leadership (Managing Change, Succession Planning, Supporting Staff)
Conference registration is open. Early-Bird registration pricing is still available until Dec. 31, 2016.
---
2018 Israel Experience Survey
Friends, plans are coming together for what promises to be a memborable ECE-RJ Israel Experience for Early Childhood Educators in February of 2018. To help us plan, can we ask you to take just one minute to answer this ONE QUESTION survey?
Thank you!
ECE-RJ Israel Steering Committee
---
The Yellow Candle Program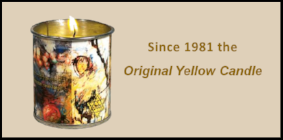 Over seventy years ago, half of the earth's Jewish population perished at the hands of another Amalek, an Austrian house painter who seized control of Europe and threw the earth into darkness.
NEVER AGAIN!  "To this day, there are those who insist that the Holocaust never happened -- a denial of fact that is baseless and ignorant and hateful."
President Barack Obama
As I light this Yellow Candle, I vow never to forget the lives of the Jewish men, women, and children who were martyred and are symbolized by this flame.
Men of Reform Judaism is pleased to announce that the Yellow Candle program for 2017 is now available – www.menrj.org 
HOLIDAY RESOURCES
For you and your families…
Learn about Hanukkah Traditions - Shalom Sesame 
Teaching Children About Courage - Ometz Lev 
Holiday Happenings
The Holiday Happenings Guide offers ideas for making the holidays accessible for kids, and including them in the festivities.
LEARNING TOGETHER
January Meet Up
Talking About Our Unmentionables: A practical discussion on how to talk to parents or employees about difficult situations
Jan. 23, 2017
Host: Susie Wexler
Host Susie Wexler is the Director of the Early Childhood Program at the Chava Center. She brings a background in social work, Jewish community work and early childhood education to BJBE.  She is a lifelong learner who brings a passion for research and Jewish exploration to young children, and families and staff.  A consummate educator, she has presented locally and nationally on best practices in early childhood education.  Susie is committed to engaging young families with support and nurturance through developmentally appropriate Jewish education experiences.
WE ASKED, AND YOU ANSWERED
December Shout Outs from...
Deborah Pruitt in Pomona, CA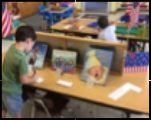 "The children at TBI Preschool had a voting experience on the same day that their parents did, November 8. The activity included a discussion about making choices, and respecting the majority vote. In one class, the children voted for which book they wanted read at rug time, and another class voted on which fruit they wanted to have at snack time. The children all received "I voted" stickers as part of their election process."
Ellen Bortz in Rockville, MD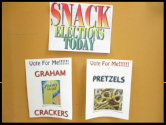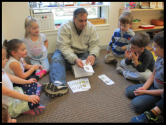 The Keshatot class held an election to choose the most popular snack for the day!!
Mr. Slonin had election posters printed and placed around the inside and outside of the classroom. The candidates were pretzels and graham crackers. Two worthy opponents.
There were ballots prepared and each child voted in a private voting booth for their preference. Eachvoter was handed an "I Voted" sticker as they left the booth. Once everyone had a chance to cast a ballot, the class gathered on the rug as the votes were counted! It was a close race, but in the end, graham crackers won in a 7 - 6 decision. Those who would have preferred pretzels had to accept the decision and enjoy their graham crackers for snack that day.
They agreed that one day soon, perhaps, pretzels would find their place back on the snack table for them to enjoy.
---
January Shout Outs
Tell us what you are doing around social action and social justice.  Send a couple of photos and a short blurb to Amy@templesinainj.org to share in next month's newsletter.
GROWING OUR TEAM
Commission on Social Action
Are you passionate about Social Action? ECE-RJ is looking for you!
ECE-RJ has a position open on the Religious Action Center's (RAC) Commission on Social Action, and we are looking for one additional member to represent ECE-RJ. We prefer someone who lives in the Washington DC and surrounding area to make it easy to attend meetings. If you are interested, please reach out to Lori Kowit at lkowit@ttti.org for more information. Here is a LINK to more information on the role of each participant. 
---
Join Our Team
Do you have a passion for Marketing and Communications? 
Have fun with social media!
Facebook
Instagram
Twitter
Newsletters
E-blasts
Less than 2 hours/month
Email Sheila Purdin spurdin@templeemanuelatlanta.com to join our committee.
HELPFUL RESOURCES
RPB - Reform Pension Board

Our partner, the Reform Pension Board, is now offering expanded investment choice to all plan participants. A second tier of Vanguard index funds complements the plan's existing managed funds. Participants can manage their investment elections at any time online. If you're satisfied with your current plan choices, you don't need to do a thing.