Pre-Conference Tour A - Dallas 
Private tours and learning sessions at 2 local Dallas Early Childhood Centers.
Dates: Monday, January 14 (5:00 p.m.)  through  Tuesday, January 15. (8:00 p.m.)
Cost: $54 per person (10% discount applied for current ECE-RJ members)*
Travel: When booking your flights be sure to fly into Dallas on Monday, January 14 and depart from San Antonio. Bus transportation will be provided from Dallas to San Antonio on Tuesday, January 15. 
Hotel Accommodations:  Each participant must make their own hotel reservation for the night of January 14. The tour hotel is the Hilton Park Cities. To book a room at the special conference rate of $169/night click here or call the Hotel Directly at (214) 368-0400, ask for "Reservations" . The reference code for online or over the phone is Group Code: TEM.
* The bus will stop in Austin for dinner. However, each participant will pay for their own meal. 
Itinerary
 

Monday, January 14, 2019

TBD

Bus picks up participants at  Hilton Park Cities

5:30 p,.m. - 8:30 p.m.          

Aaron Family Jewish Community Center of Dallas
Goldberg Family Early Childhood Center
Tara Ohayon, Director
Mark Horowitz ,Vice President, Director, Sheva Center 

The evening will begin with a community dinner with your colleagues.  Tara and members of her faculty will take you through their journey in a very authentic way highlighting the highs and the lows of their journey from a more traditional school to who they are now and how they continue to evolve everyday.  There will be plenty of time to explore the beautiful and intentional classrooms as well the their unique Naturescape. You will leave with inspiration to take back to your school no matter where you are on your journey.

(Dinner will be provided)

8:30 p.m.

Head back to the Hilton Park Cities hotel for a free evening

 

 Tuesday, January 15, 2019

TBD

The bus

picks up participants at Hilton Park Cities

8:00 a.m. - 2:00 p.m. 

Temple Emanu-El
Temple Emanu-El Dallas Early Childhood Ed. Center
Shelly Sender, Director, and the staff 
Rabbi David Stern, Senior Rabbi

An Encounter with Inspiration

See how our ECEC has taken Reggio-Emilia philosophy and created a place which honors the child in all forms: academically, creatively, spiritually, emotionally. Experience a morning discovering how environment, ateliers, pedagogy and inclusion come together in partnership.

(Breakfast, lunch and bus snacks provided)

2:00 p.m.

The bus departs for San Antonio with a dinner stop in Austin

(Dinner not included in the price)

8:00 p.m. (approx)

Arrive in San Antonio, Hilton Palacio del Rio

 

Presenter Bios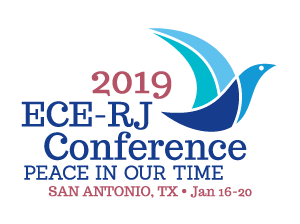 Temple Emanu-EL, Dallas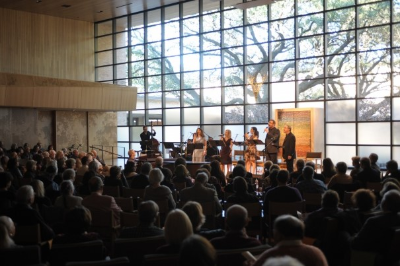 The generosity of Temple Emanu-El Dallas has made the Dallas Pre-Trip experience possible. We appreciate the opportunity to learn with Rabbi David Stern, Cantor Leslie Niren, and  Early Childhood Education Director, Shelly Sender.