2017 Biennial Was a Blast!
2017 URJ Biennial 

Boston, MA
December 6-10, 2017
Biennial in Boston—what a blast!  The URJ Biennial 2017 was a great success and ECE-RJ was right there every step of the way.  Not only did our booth look amazing with our swag and new signage, but it was a place of gathering and community.  A big thank you to all of the volunteers who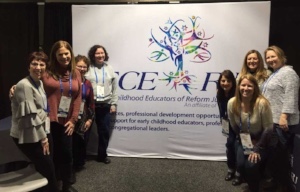 worked the booth—with their hard work we were able to share our vision and mission with lay and professional leaders throughout the Reform Movement.  We made many connections, and more congregations are now aware of ECE-RJ and the guidance and assistance we offer them. To learn more about our key messages, click here.
ECE-RJ Proud Sponsor of Baby Boomer Engagement Symposium
ECE-RJ was proud to be a sponsor of the symposium, "Engaging Baby Boomers in Your Congregations: An Encore Stage of Life" held on Sunday, December 10. Over 175 participants were in attendance to learn and share ideas with each other.  You can learn more about the symposium by visiting here.

It was a pleasure having Cindy Terebush, Rabbi Danya Ruttenberg and Marilyn Gootman join us at the ECE-RJ booth during Biennial for Meet and Greets and to sign their books.
Mark your calendars now for the URJ Biennial December 11-15, 2019, and I'll see you in the Windy City!
Fern Katz, VP of Conferences and Biennials
---
Did you take great photos at Biennial? Wondering how to share them? Look no further!
Upload your photos here: https://goo.gl/ryy3aD
If you would like to share your photos with the URJ (and each other), please use the link above. You have the option to add tags like Biennial 2017, Learning Sessions, Plenaries, Worship or anything else that might help people find them once they are in our photo database.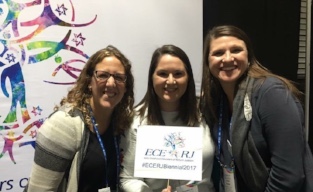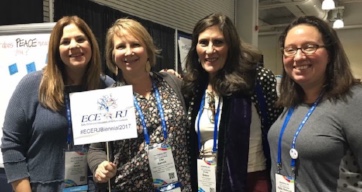 ---
ECE-RJ Board Met with Rick Jacobs
The Board of ECE-RJ met with URJ President Rabbi Rick Jacobs and North American Board Chair Daryl Messinger during their in-person board meeting at Biennial 2017.