June 2017 Meet Up Conference Call
"Creating a Culture of Innovation"
June 19, 2017
3:00 - 4:00 p.m. (EST)
Hosted by
Chanie Wilschanski, M.S.Ed
---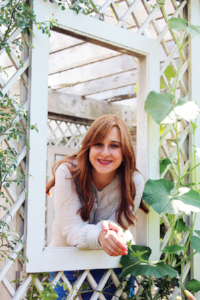 Chanie writes,
"A lot of people know me as the "mom with great ideas" or the "super creative teacher."
The truth is that I've had the privilege of working with 1000+ teachers worldwide!
In 6 continents and 16 different countries.
I empower your teachers to make dramatic shifts in how they operate in their classrooms and how they connect with children.
I guide directors to create the vision and school they have always dreamed about."
Find out more about DiscoverED Consulting.
Access to the June 19, 2017 Meet Up Conference Call
To join this free online video-conference event, please follow the links in your registration email or join from your PC, Mac, Linux, iOS or Android: https://urj.zoom.us/j/7427432203 Or join by phone: +1 646 558 8656 (US Toll) or +1 408 638 0968 (US Toll) Meeting ID: 742 743 2203
*If you don't have audio/video on your computer, please call in AS WELL AS click on the link so you can view the presentation while listening/participating on the phone.