Keynote Speakers
 
Rabbi Joel Thal Simonds
Founding Executive Director of the Jewish Center for Justice

Rabbi Joel Thal Simonds is the founding executive director of the Jewish Center for Justice, where he envisioned the need for a Jewish justice organization to reach the unaffiliated and expand the breadth and scope of the wider Jewish community.

Before this position, he was the West Coast Legislative Director for the Religious Action Center of Reform Judaism. Rabbi Simonds also serves as Rabbi of the Synagogue for the Hebrew Union College in Los Angeles, CA. For the past eight years, he has served as the Associate Rabbi at University Synagogue in Los Angeles.  He is married to attorney Ariella Thal Simonds and they have two children Noa and Zev.

 

Cantor Mark Horowitz
Vice President, Director, Sheva Center for Innovation in Early Childhood Jewish Education & Engagement

Mark Horowitz is Vice President, Director, Sheva Center for Innovation in Early Childhood Jewish Education & Engagement.  Mark's roots and first love are in two-year-old classrooms where he thrived as a teacher for many years.

He was the founding Executive Director of the Jewish Early Childhood Education Initiative (JECEI). Mark holds a master's degree in education from SUNY at Buffalo, is an ordained Cantor and has received and an honorary doctorate from Hebrew Union College-Jewish Institute of Religion.

He served as the executive director of the Bureau of Jewish Education of Greater Buffalo, New York; Cantor and director of education and early childhood at Temple Beth Am in Williamsville, New York; assistant professor of religion and fine arts at Canisius College in Buffalo; and supervisor of student teachers and teacher of sociology of education and field experience, also at SUNY at Buffalo. He was awarded honorable mention at the 2002 Van Cliburn Foundation's International Piano Competition for Outstanding Amateurs in Fort Worth, Texas.

Mark is married to Tom Staebell.  They have five inspirational children (and spouses) and nine exceptional grandchildren.

Shira Kline
Award-winning Performing Artist and Spiritual Leader

Shira is an award-winning performing artist recognized as a "revolutionary educator" and named one of the "new re-engineers of Jewish life."

On the road, Shira works with a diverse array of Jewish communities to enliven rituals, holiday celebrations, and love for Jewish life and prayer. The product of a modern rabbi and a modern dancer, she blends words, story, and music to create a rich experience for children and adults alike.

In addition to performing, Shira works with national organizations across the denominational spectrum, facilitating professional development seminars on spirituality as well as early childhood music for clergy, educators, seminary students and lay leaders. Shira tours extensively, performing for children of all ages in the United States, Israel, England, Italy, Australia and New Zealand. Her award-winning Jewish kiddie rock albums along with her "Blog Sameach" are featured worldwide. Back home she is the Director of Worship and also Family Education for Lab/Shul, NYC. She is on the faculty of Hava Nashira and adjunct faculty for the HUC-JIR Debbie Friedman School for Sacred Music.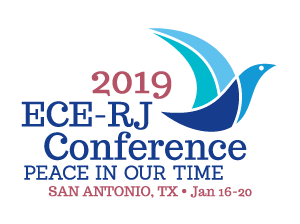 2019 Conference Information